AUArts Faculty and Staff can now access the Dayforce tool using their AUArts email credentials.
1.    Logon to the ACAD Office 365 system at mail.auarts.ca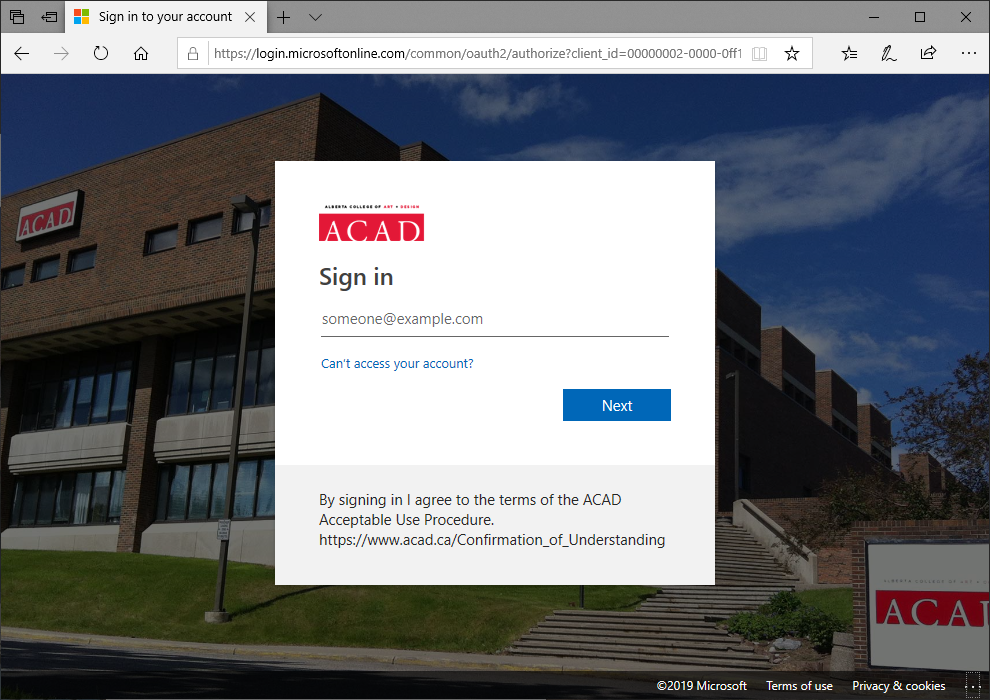 2.    Click the red "Waffle" in the top left corner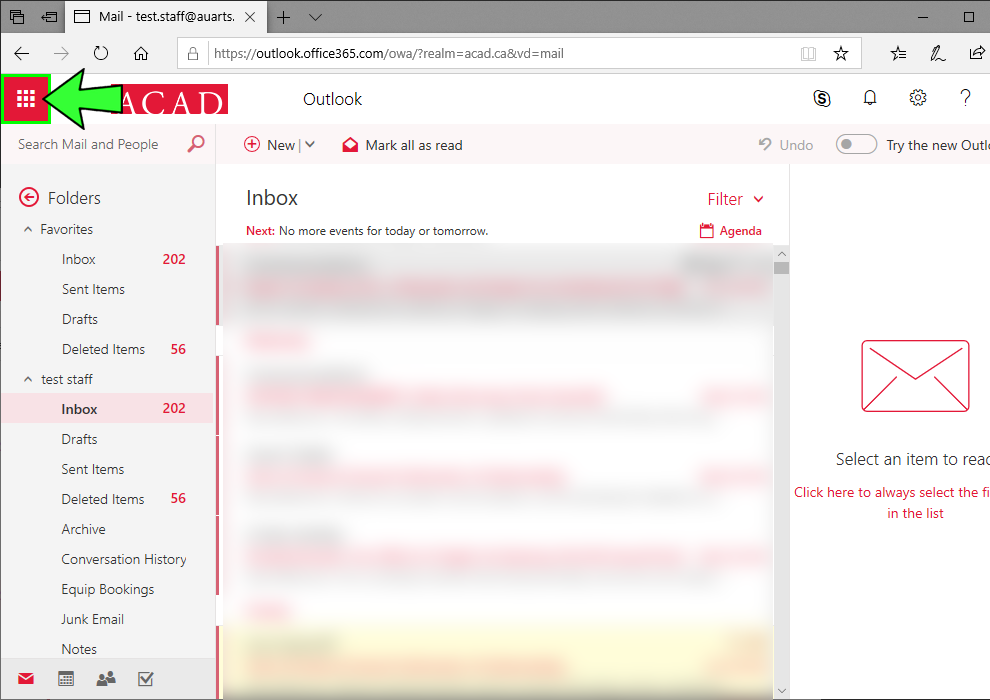 3.    Click "All apps"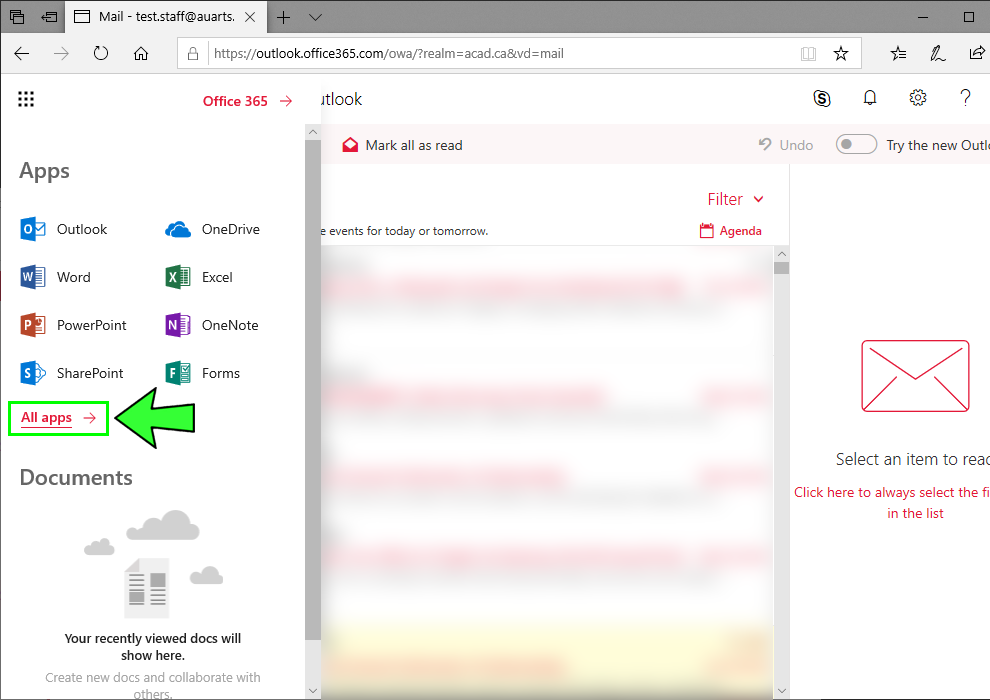 4.    Scroll down until you find "Dayforce" under "Other"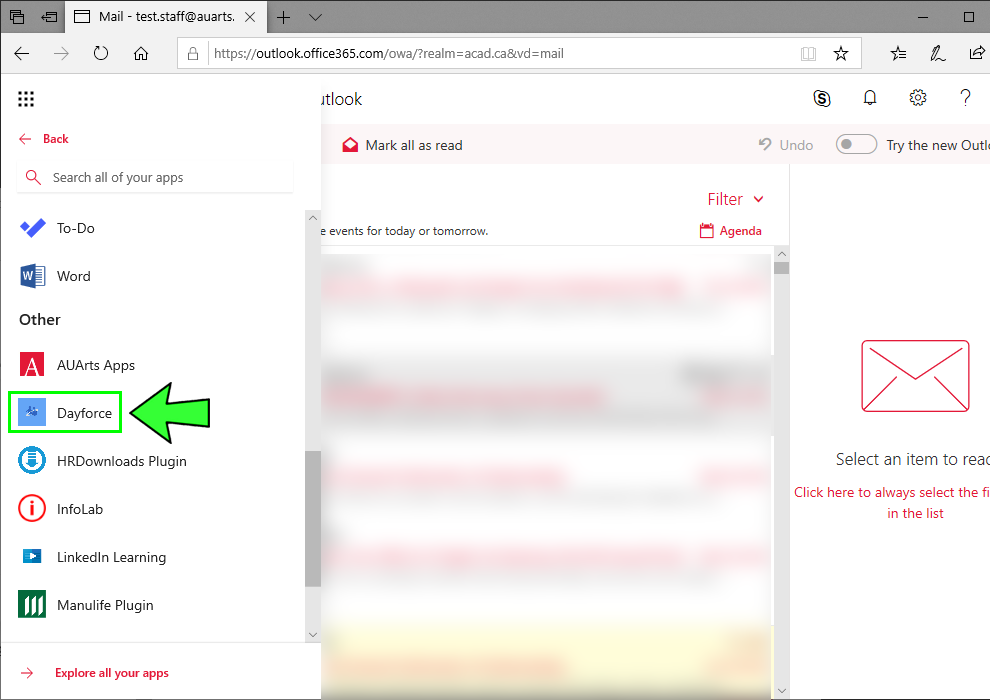 5.    If you click "Dayforce" it will load Dayforce and automatically log you in. However, we first recommend you click the 3 dot icon next to Dayforce and Choose "Pin to Launcher". Doing so put it on the initial list, so you no longer need to click "All apps" and scroll down.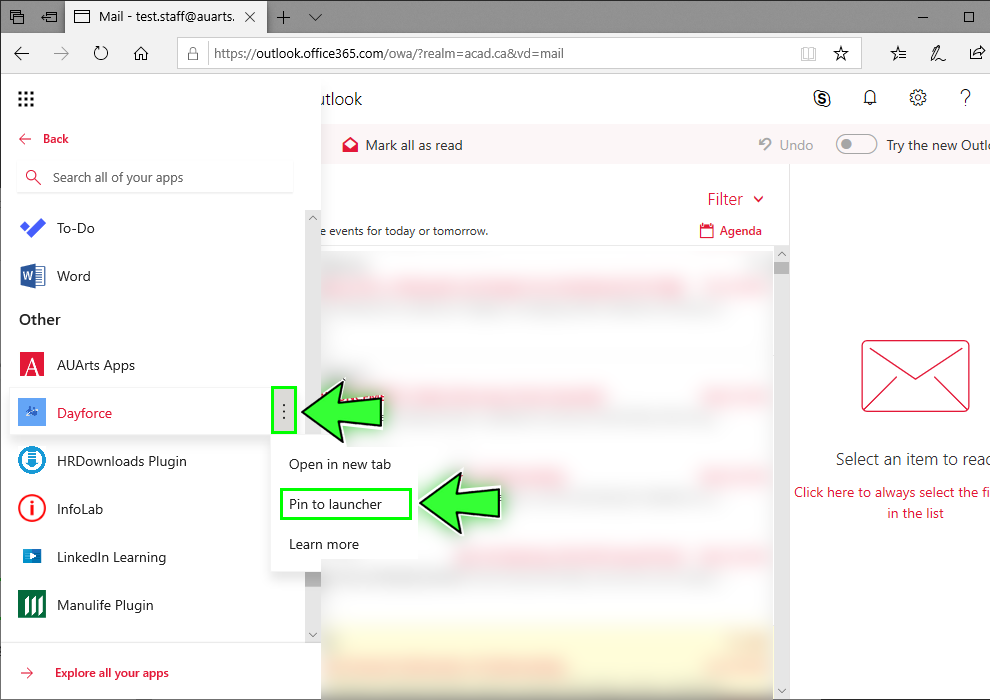 6.    Once Dayforce has been pinned to the launcher, when you open the Waffle it will show in the initial list.